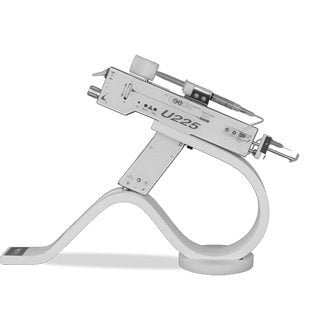 U225 Mesotherapy Gun
5 בSeptember 2017
The U225 Mesotherapy gun is an auto-injector that allows the practitioner to quickly and efficiently inject Meso-cocktails and Hyaluronic acid to multiple injection points to the upper dermis layer. 
Using pneumatic injection and up to 425 micro-injections per minute, the U225 allows for a fail-safe injection technique.
Using standard Meso-cocktails and Hyaluronic acids intended for Mesotherapy, large amounts of minerals, vitamins and hyaluronic acids may be applied to the patients skin throughout the face, neck, hands and chest area.